Sparkling Mushroom Elixir
WHAT ARE ADAPTOGENIC
MUSHROOMS
Adaptogenic mushrooms have been around for centuries. These compounds contain adaptogens that help the body fight off harmful chemicals and biological effects that create stress at the cellular level. Using these naturally potent antioxidants daily, can help protect and enhance overall well-being.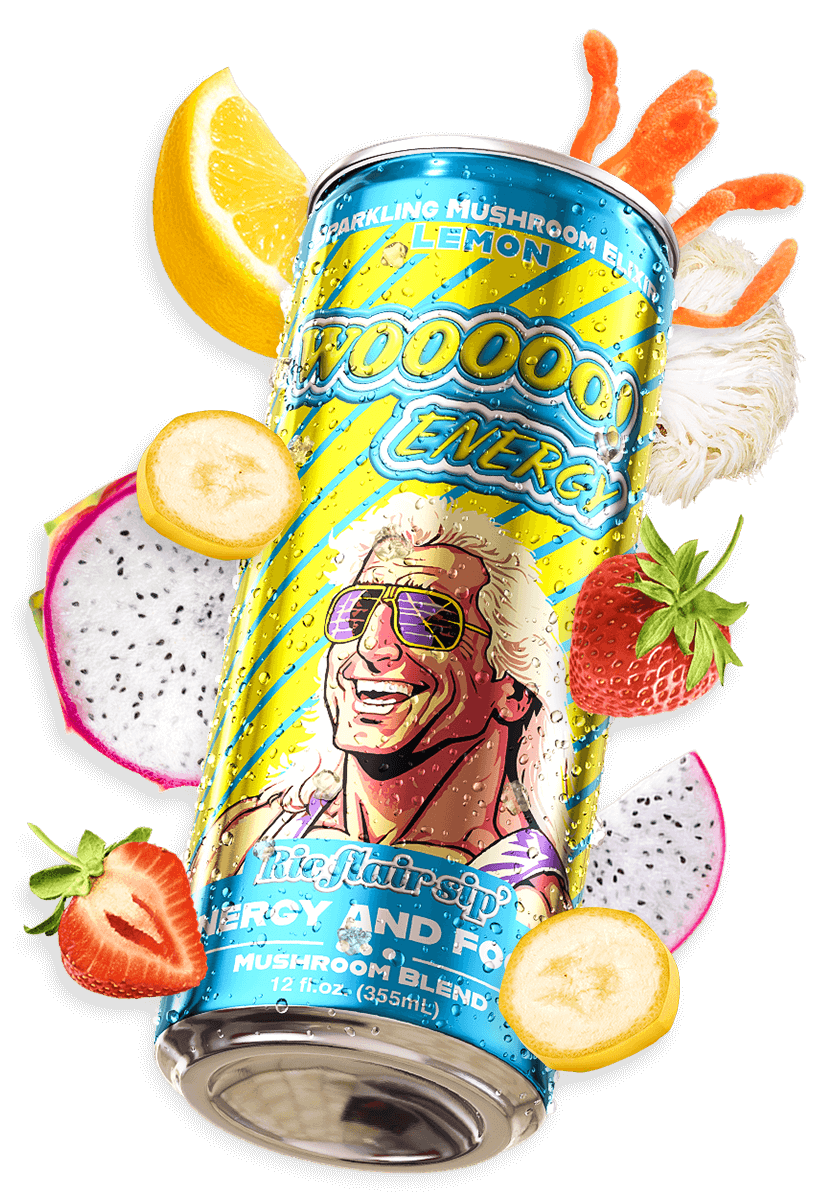 LION'S MANE
Known for its nootropic benefits. Helps to increase focus, memory and may enhance concentration.
CORDYCEPS
Are widely known to boost energy and rejuvenate the mind, body, and soul helping you reach new heights. Our mushroom energy-boosting blend can help increase mental clarity, enhance performance and elevate stamina. It can also help balance microflora in the gut and support overall cognitive brain function.