OUR INGREDIENTS
GET TO KNOW THE MUSHROOMS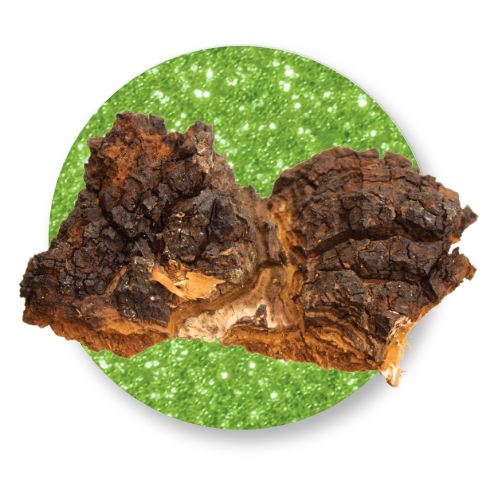 CHAGA
Chaga mushroom is a type of fungus that grows mainly on the bark of birch trees in cold climates. Chaga's antioxidant properties may help combat oxidation and lower blood pressure. In addition to regulating the immune system, the types of beta-D-glucans found in chaga have also been shown to help lower blood sugar levels. It may also help protect the brain from neurodegeneration, boost cognitive function, improve memory, mood, focus and concentration.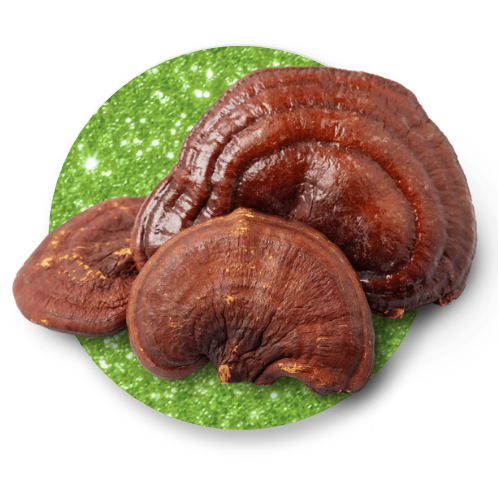 RED REISHI
Reishi mushroom has been used to help enhance the immune system, reduce stress, improve sleep, and lessen fatigue. It may also help with high blood pressure and high cholesterol. The red reishi is known to support the healthy function of internal organs like the liver, lungs, and heart.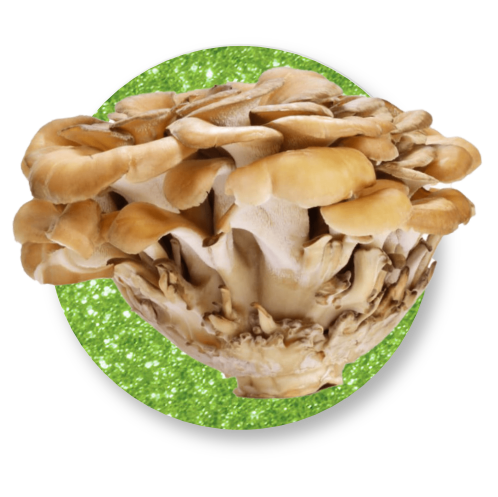 MAITAKE
Maitake "The Dancing Mushroom" is a mushroom variety that originated in Japan. Maitake mushrooms have beneficial properties as a functional food. Their nutrient value comes from amino acids, B vitamins, and minerals, including copper, zinc, and phosphorus. Maitake contains large amounts of alpha- and beta-glucans polysaccharides, triterpenes, and additional bioactive chemicals that are known to offer a wide range of health benefits.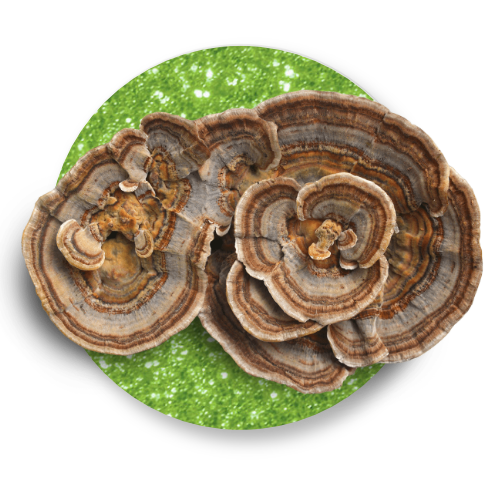 TURKEY TAIL
The turkey tail mushroom comes from the Trametes Versicolor family (or "cloud mushroom") It gets its name from the brown and tan rings that resemble feathers of a turkey. Turkey tail benefits include stimulating immune function and reducing inflammation.
WHAT ARE ADAPTOGENIC MUSHROOMS?
Adaptogenic mushrooms have been around for centuries. These compounds contain adaptogens that help the body fight off harmful chemicals and biological effects that create stress at the cellular level. Using these naturally potent antioxidants daily, can help protect and enhance overall well-being.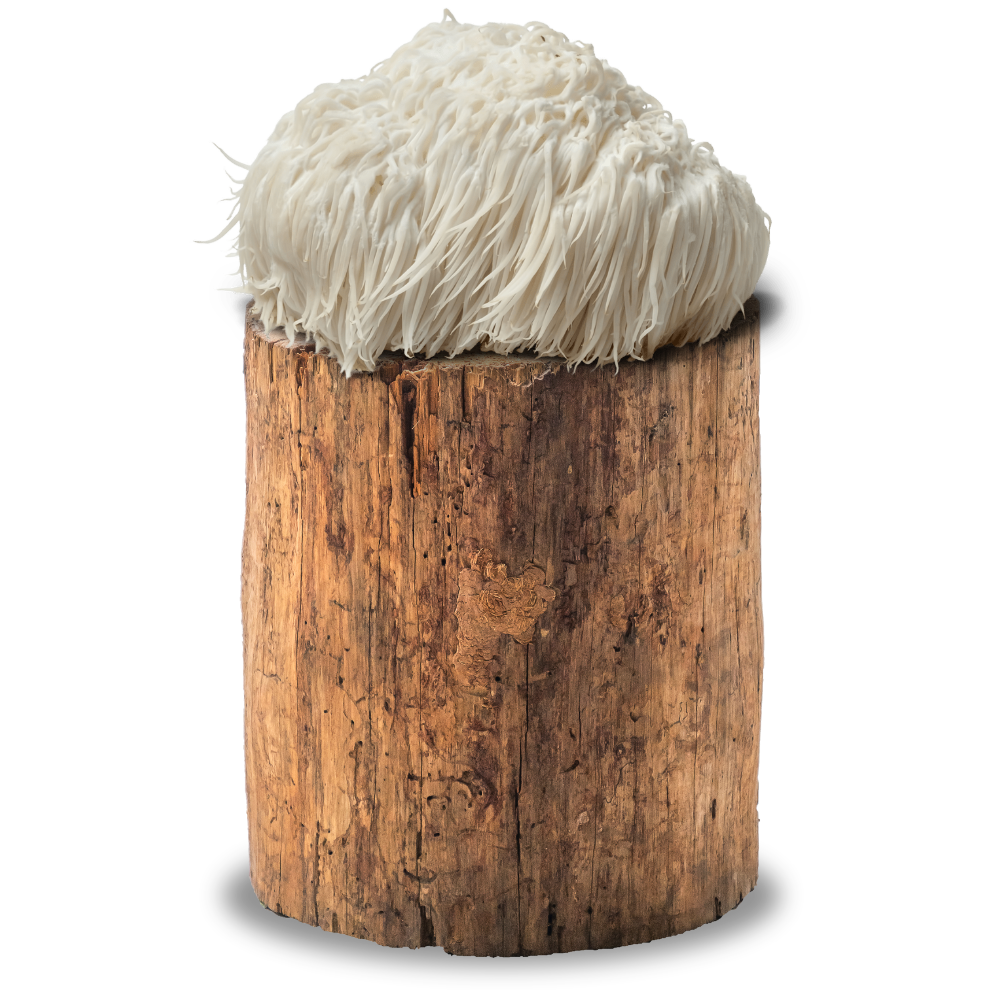 LION'S MANE
Known for its nootropic benefits. Helps to increase focus, memory and may enhance concentration.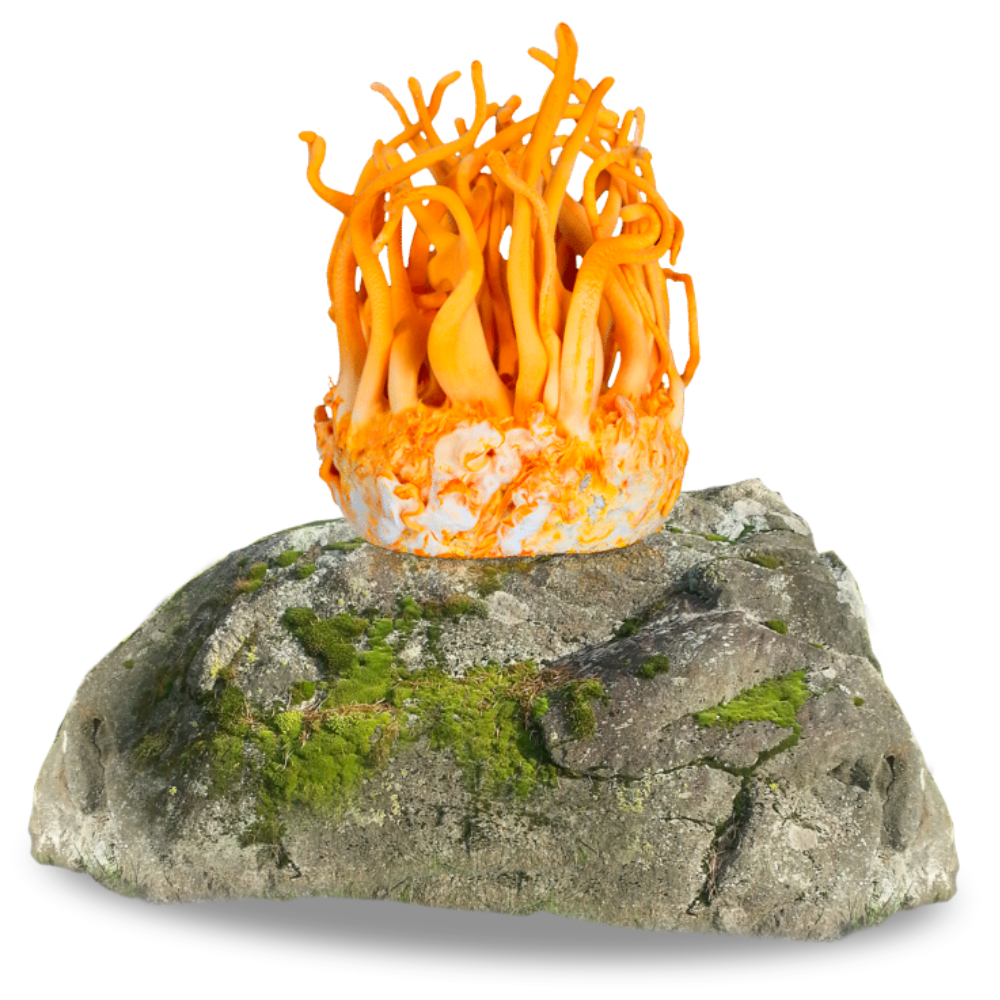 CORDYCEPS
Widely known to boost energy and rejuvenate the mind, body, and soul helping you reach new heights. Our mushroom energy-boosting blend can help increase mental clarity, enhance performance and elevate stamina. It can also help balance microflora in the gut and support overall cognitive brain function.
Gotu Kola Extract
Gotu Kola Extract has been shown to increase calmness and may help reduce stress and anxiety. It can also help with circulation.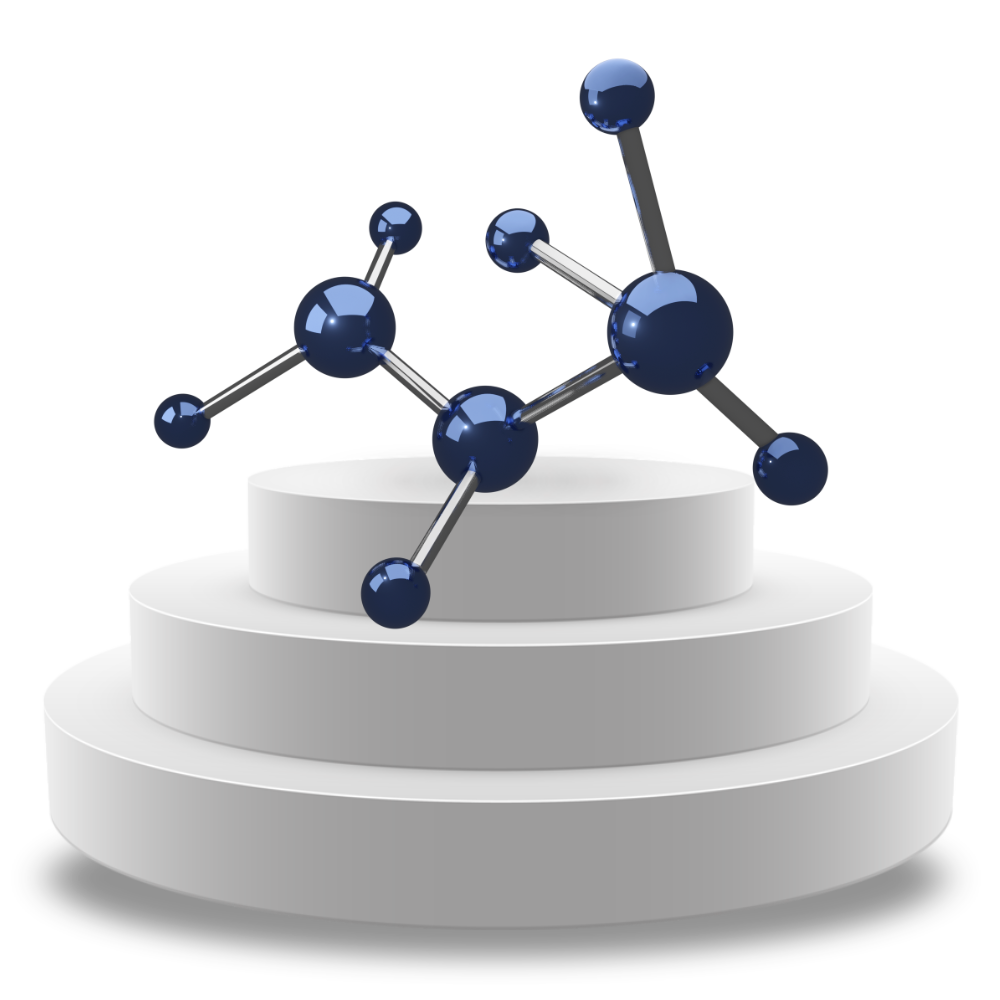 L-Theanine
L-Theanine helps to promote mental well-being and mind relaxation by lowering anxiety and stress levels.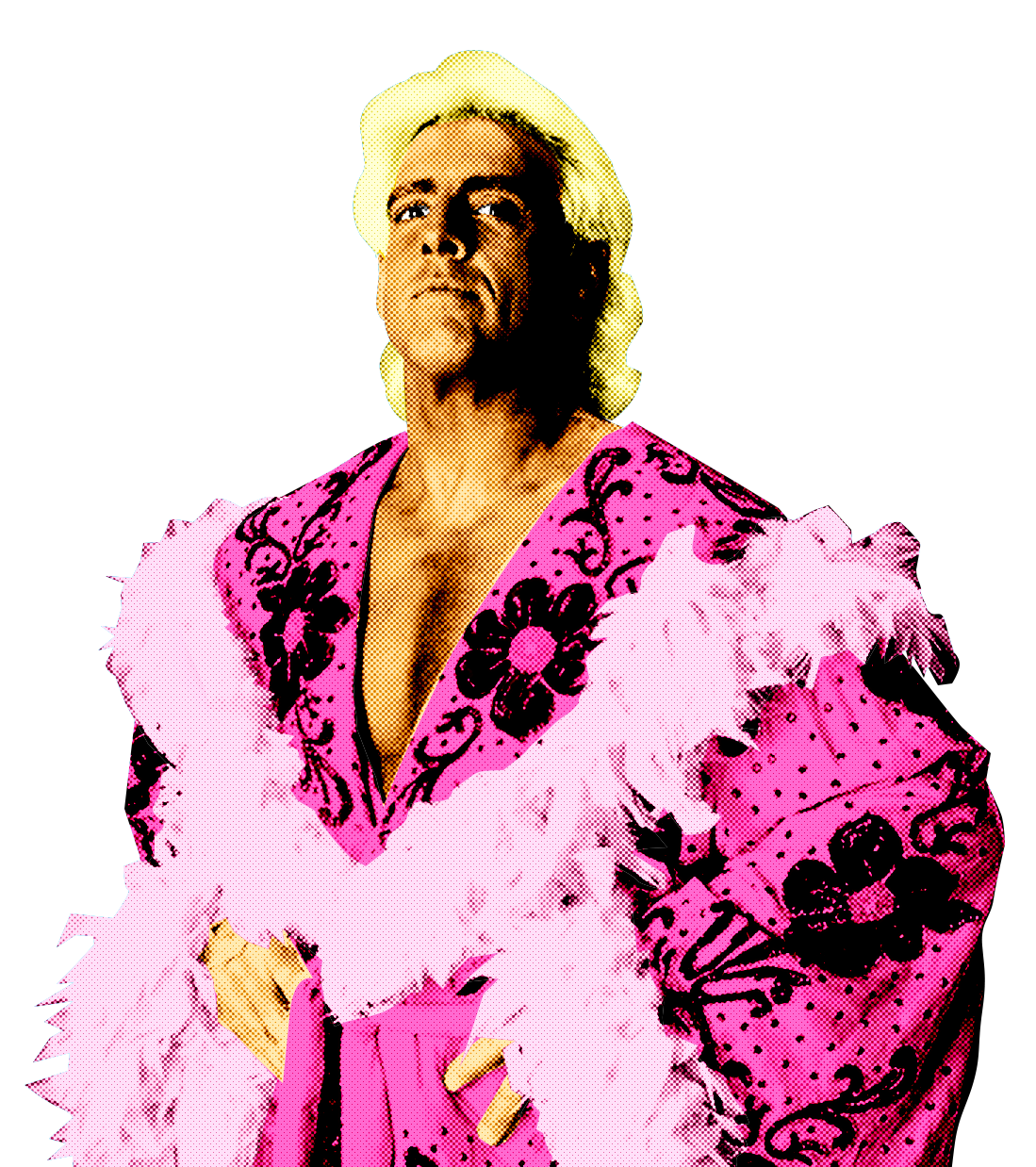 THE MAN, THE MYTH, THE LEGEND!!!
The one and only Nature Boy Ric Flair is every bit, a Stylin', Profilin', Limousine Ridin', Jet Flyin', Kiss-Stealin', Wheelin' n Dealin' Son of a gun! And NOW? He's bringing all that juice to his new line of Carefully Crafted, Deliciously Tastin' WOOOOO ENERGY DRINKS!

A Powerful Blend of proven ingredients that will put the WOOOOO in your day!

WOOOOO Energy's Sparkling Mushroom Elixir is made with Natural Antioxidants, Nootropics and Caffeine that deliver hours of sustained, Non-Jittery Energy & Focus but WITHOUT THE CRASH!

FEEL THE WOOOOO!!!